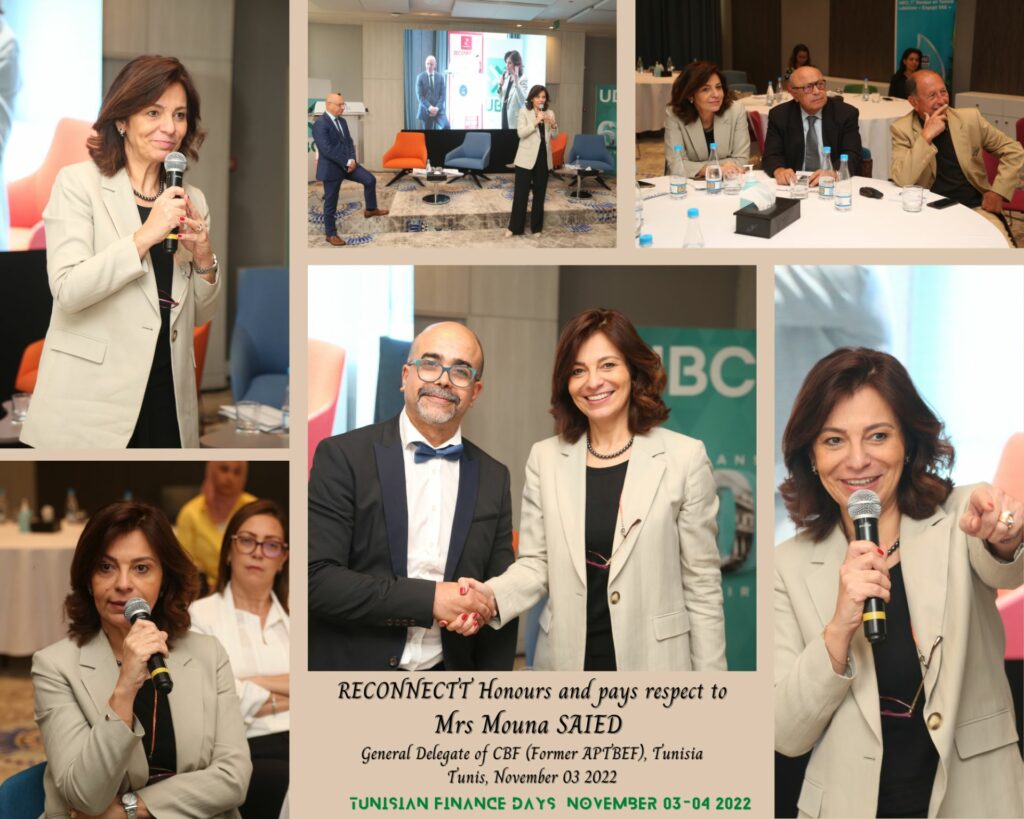 Back in Pictures before videos, on the Tunisian Finance Days 2022, November 03 & 04 in Tunis organized by #RECONNECTT.
RECONNECTT honours and pays respect to Mrs. mouna Saied
General Delegate of CBF (Former APTBEF APTBEF), Tunisia
https://www.apbt.org.tn/
Big moments of emotion, sincerity, authenticity, that we shared with her.
we have used for his video this german proverb :
"Thankfulness and wheat prosperate only in good soil."
we say Tunisia is good soil and will remain.
Yes, gratefulness while alive, gives us those unforgettable moments, allows us to share our respective feelings and say warmly thank you "EYE TO EYE".
Thank you from the bottom of our hearts for all that you have done for for finance in Tunisia, for banking in Tunisia, for Tunisia !
Massive Thanks si Abdelaziz Dargouth