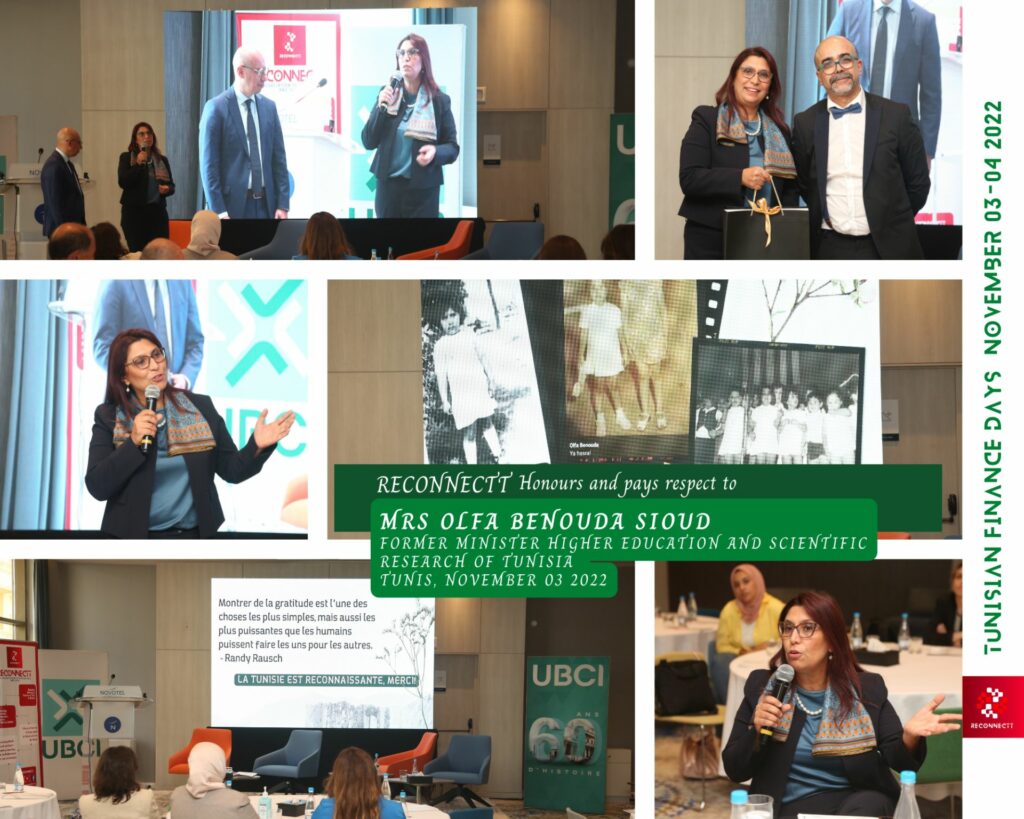 Back in Pictures before videos, on the Tunisian Finance Days 2022, November 03 & 04 in Tunis organized by #RECONNECTT.
RECONNECTT honours and pays respect to Mrs. Olfa Benouda Sioud
Former Minister Higher Education and Scientific Research of Tunisia.
Big moments of emotion, sincerity, authenticity, that we shared with her.
Yes, gratefulness while alive, gives us those unforgettable moments, allows us to share our respective feelings and say warmly thank you "EYE TO EYE".
Thank you from the bottom of our hearts for all that you have done for our students, our schools, our Universities, for finance in Tunisia, for Tunisia !
Massive Thanks si Abdelaziz Dargouth